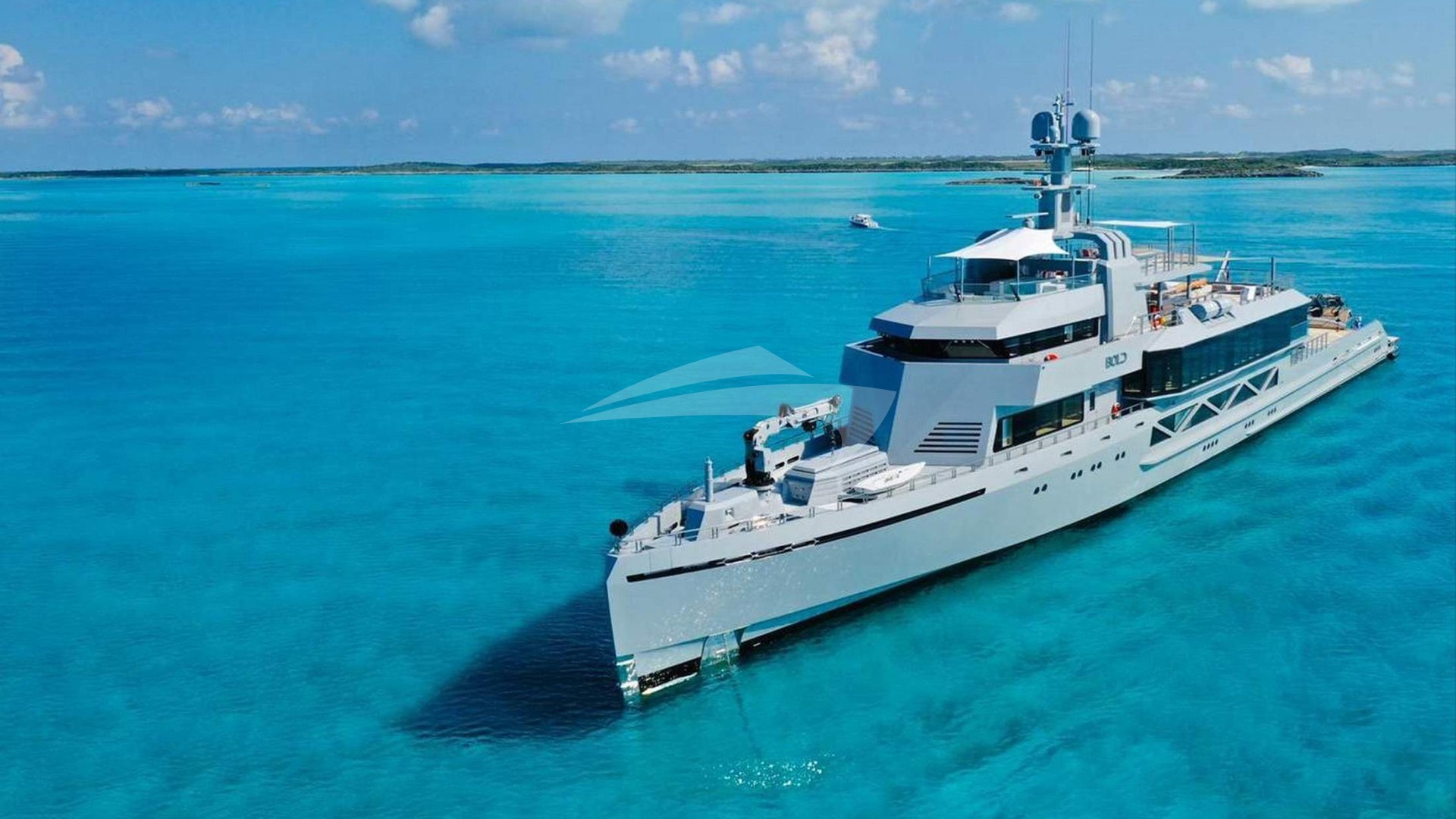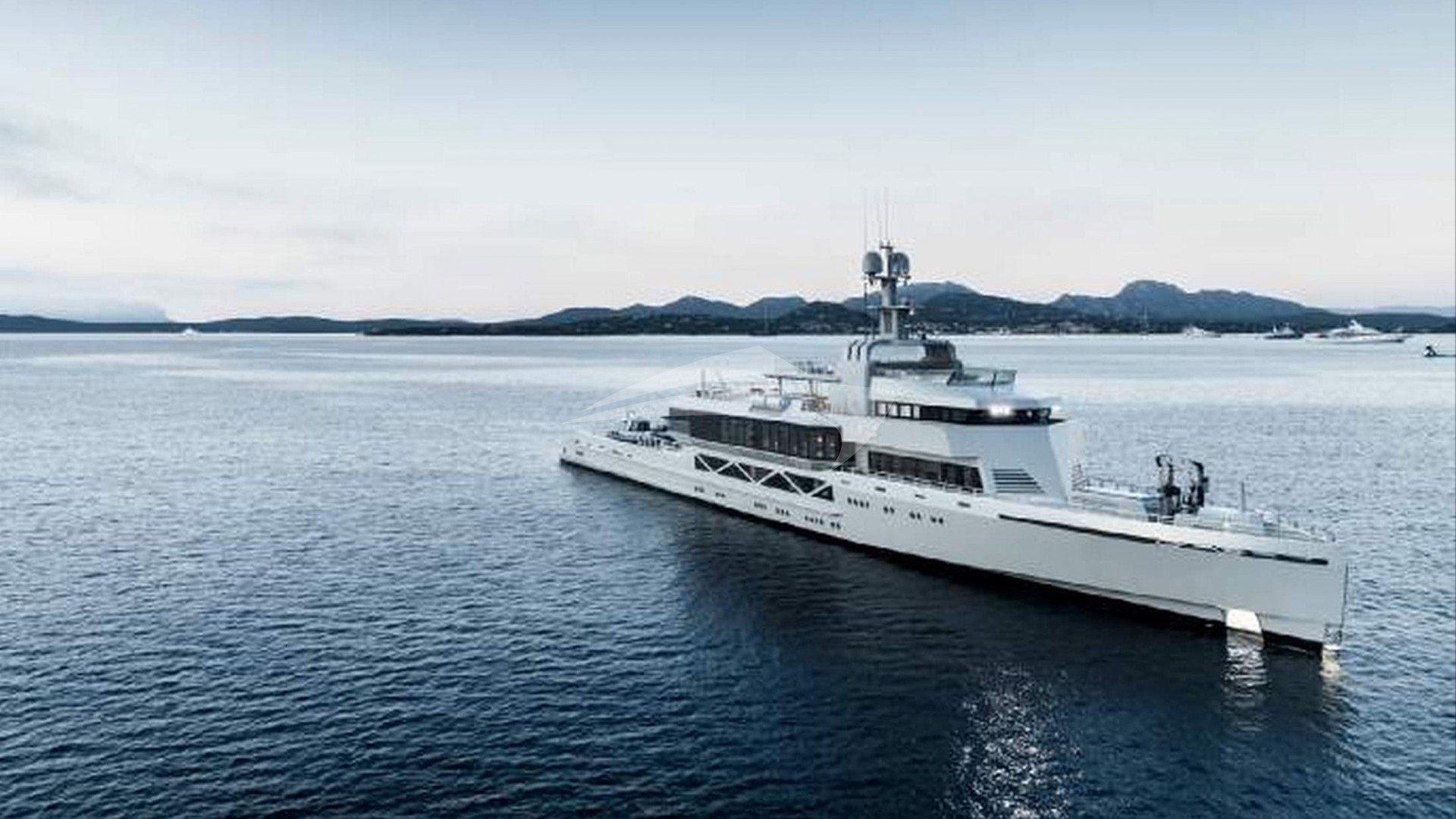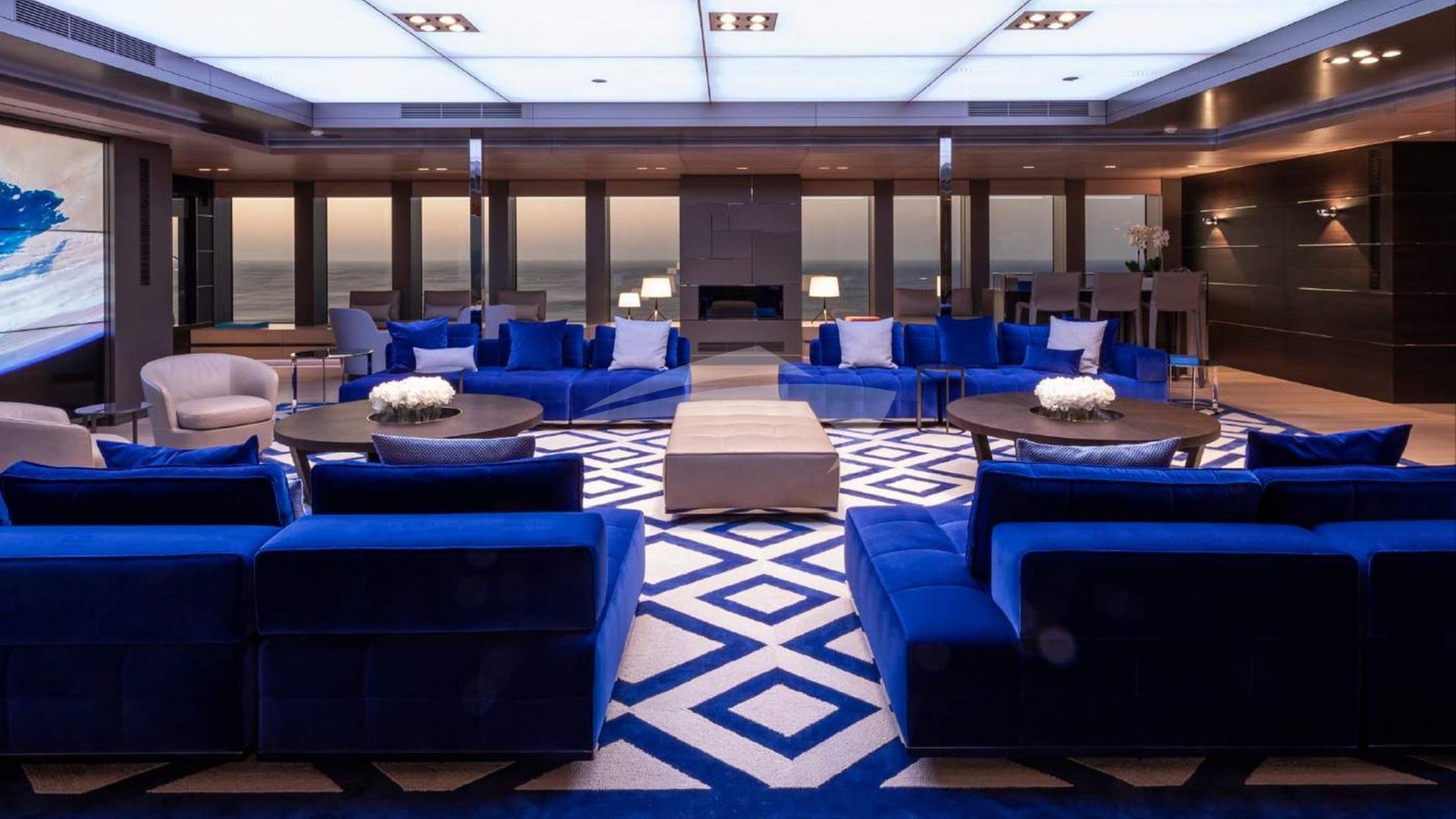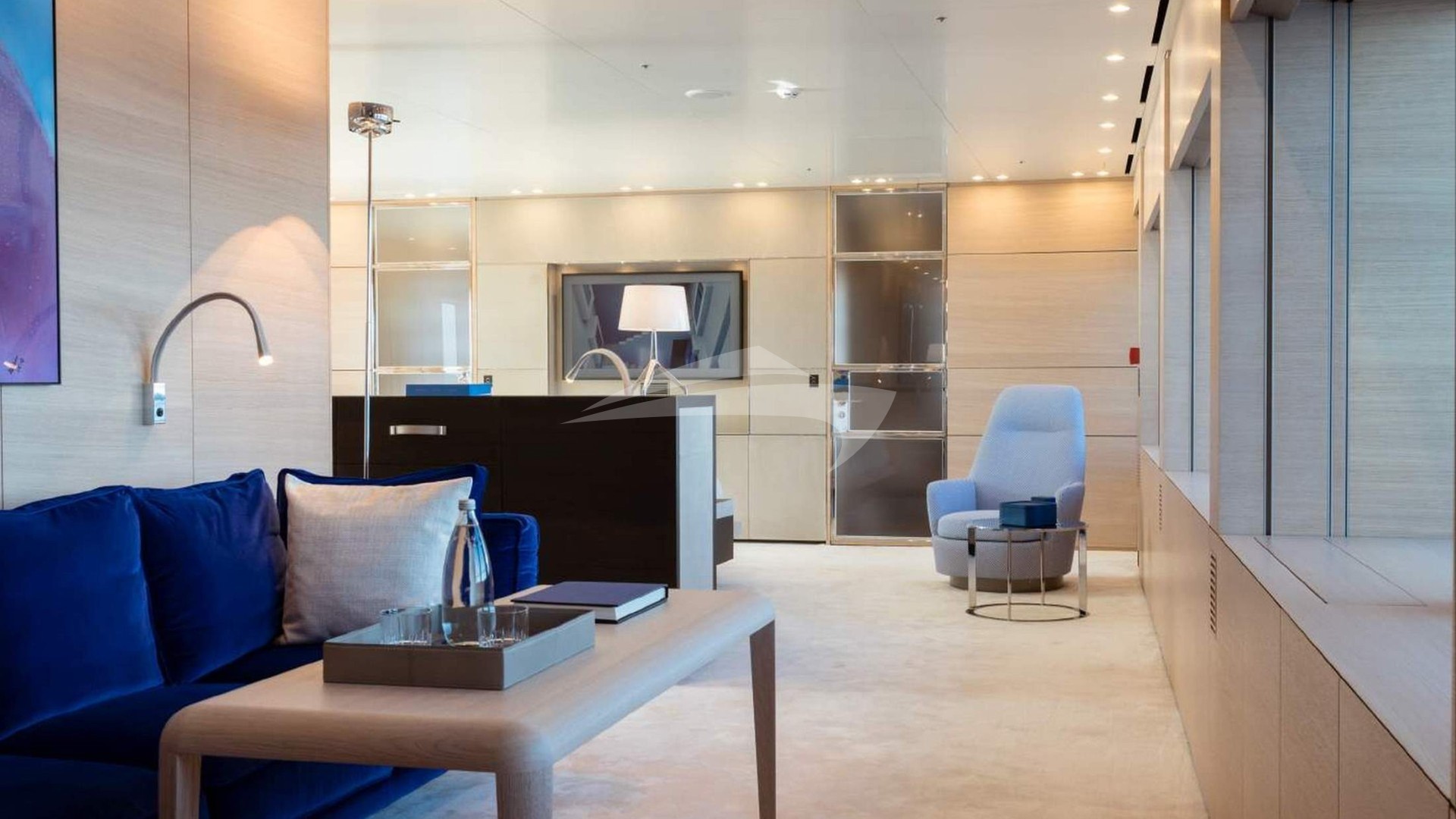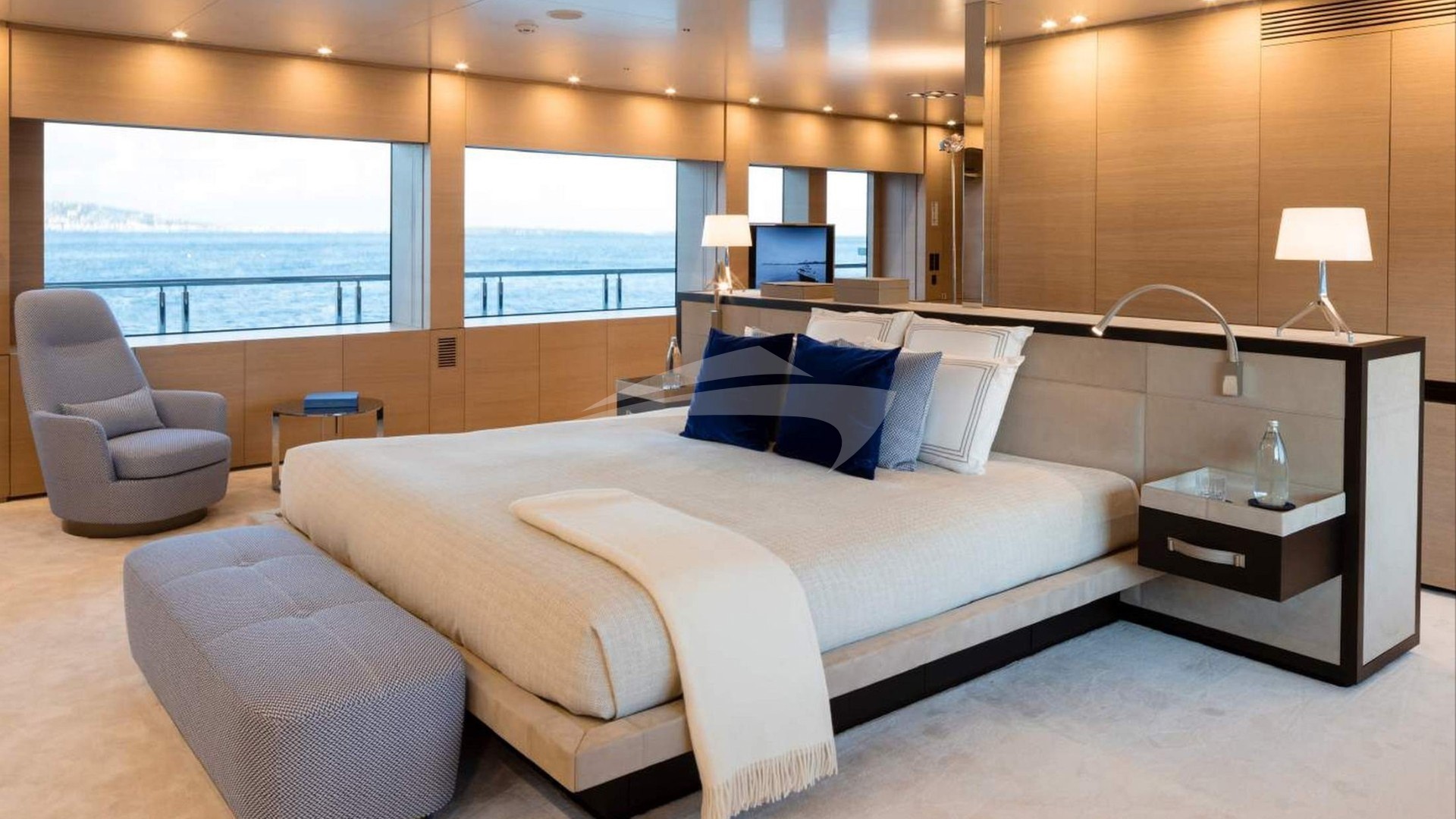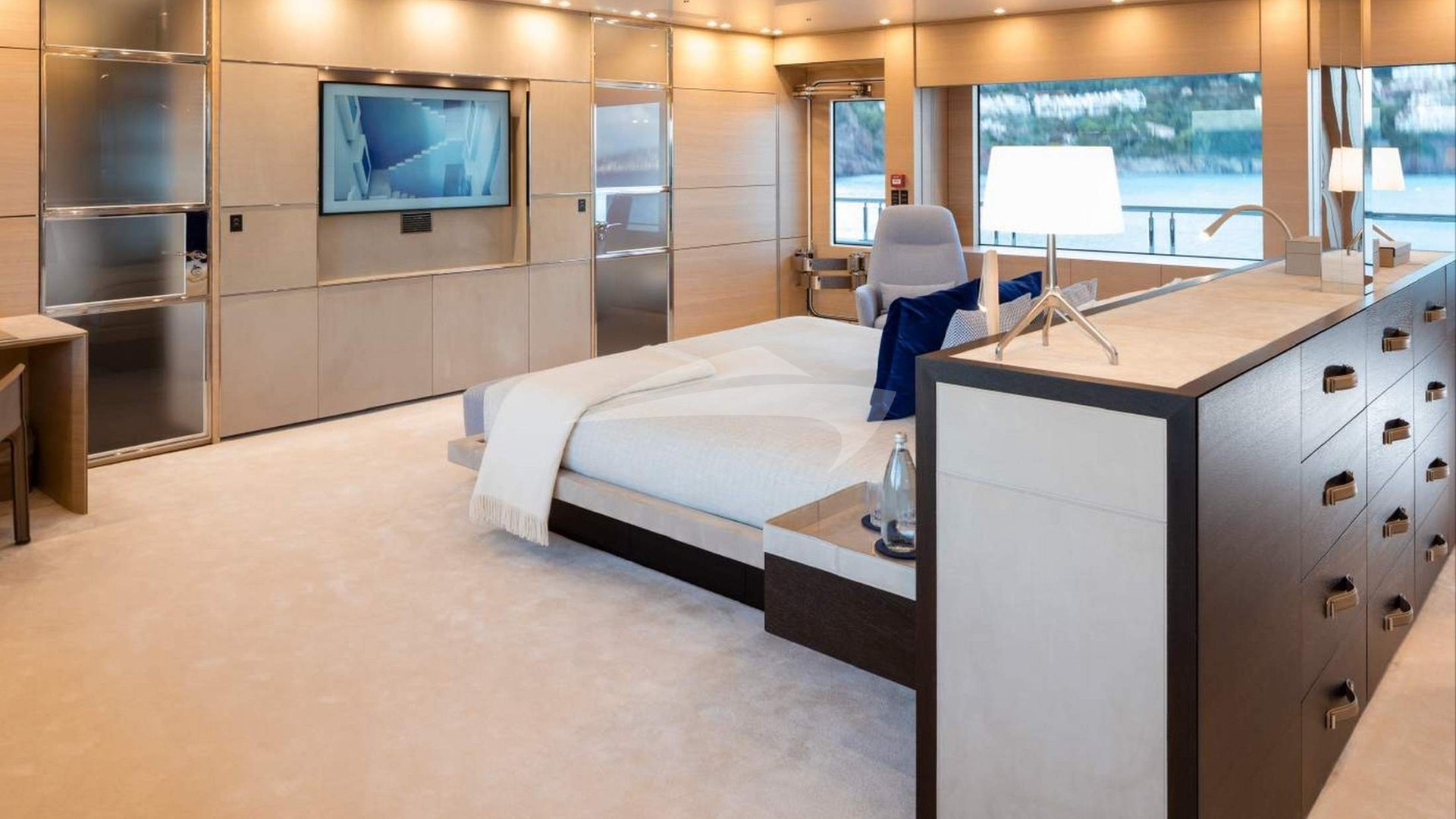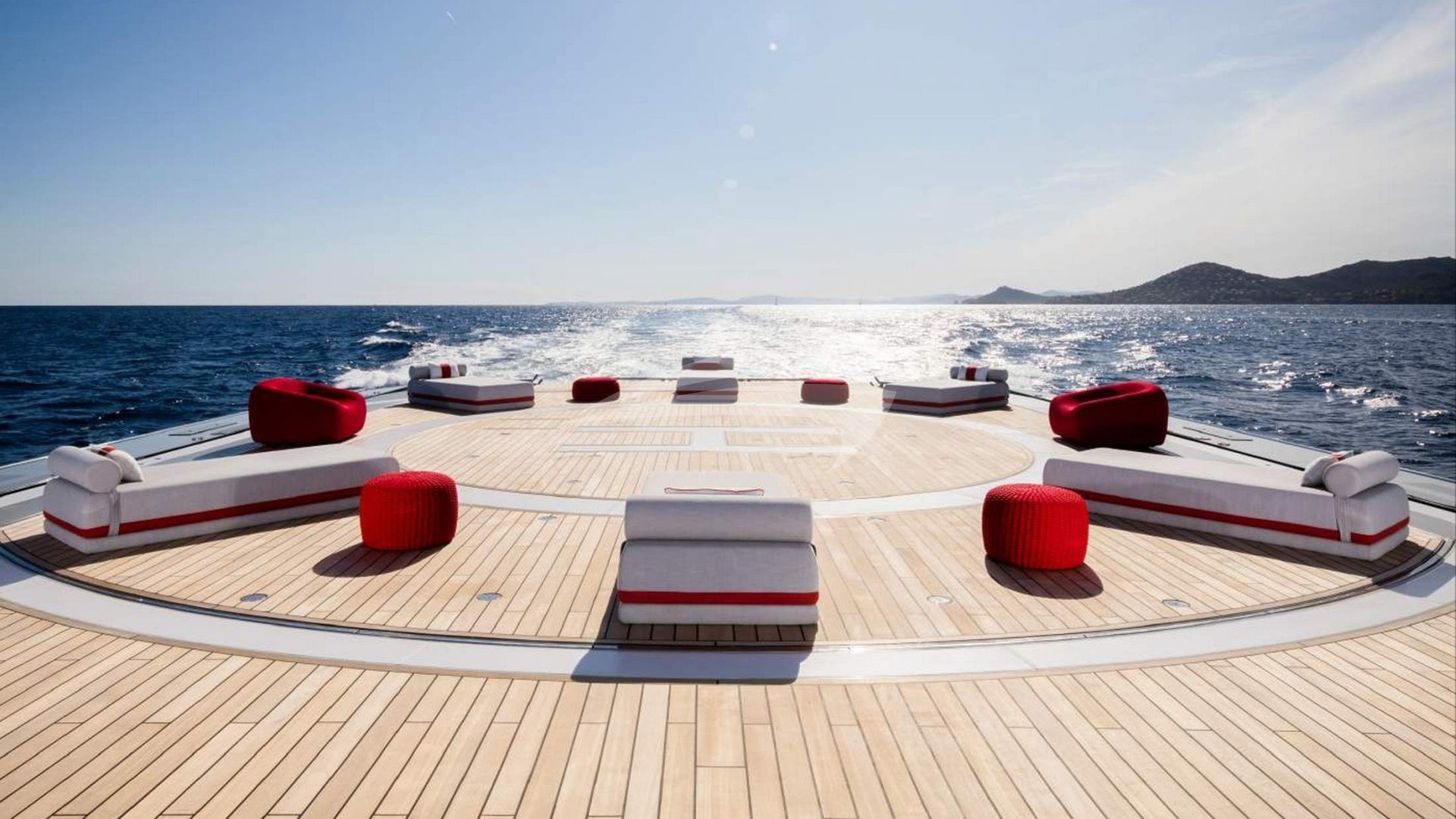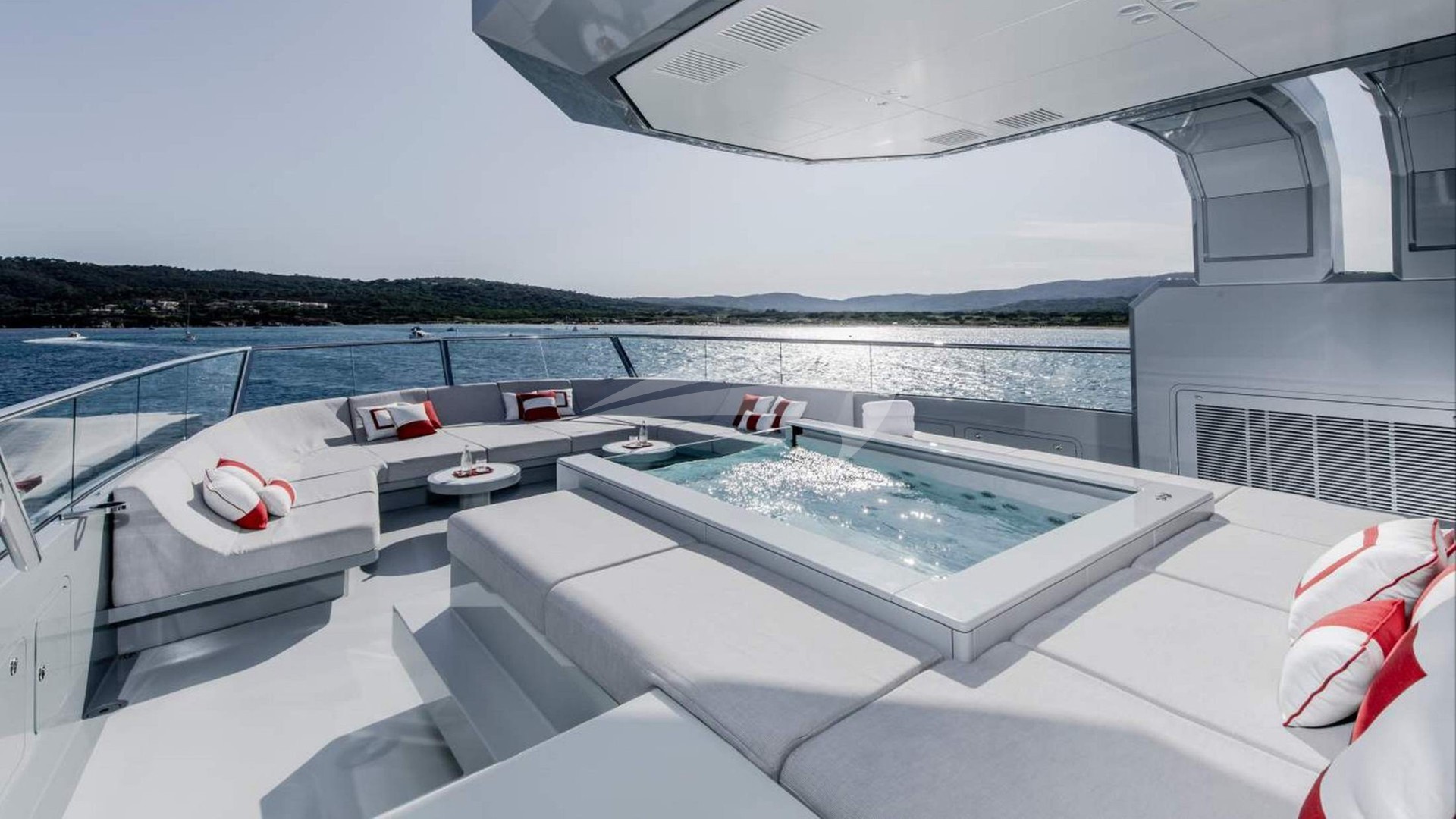 Charter Fee From:
€974,000
BOLD is the fifth, largest and most recent superyacht under construction by Australia's premier luxury yacht builder SILVERYACHTS. She harnesses the world leading fuel efficiency, and technical supremacy, defined by her predecessors. Working in collaboration with renowned yacht designer, Espen Øino, Silver Yachts showcases the unique flexibility of their efficient platforms.
BOLD reveals aggressive styling, expansive interior and exterior spaces and encapsulates the unique synergies of Silver Yachts' latest evolution of high performance and low weight hulls. Her low draft provides a remarkably low fuel consumption, fast repositioning and access to shallow cruising grounds unparalleled in yachts of her size.
Silver Yachts' interior design team have created a sophisticated and luxurious interior with the practicalities and functionality in mind to match the vessel's intended use. The contemporary interiors include teak and oak panelling, metallic painted features combined with oak and marble floors. The interior is defined by the expansive upper deck loft with floor to ceiling windows and open plan arrangement. This leads onto the large winter garden with wraparound sliding glass panels and air conditioning, allowing indoor and outdoor dinner parties for the guests.
Aloft the entertaining deck is the more intimate sun deck retreat. The forward split deck offers an eight person Jacuzzi and sun lounges, behind forward raking windbreak glass. The aft split deck offers an eight person settee behind windbreak glass, protected by the overhead mast deck. Aft of the settee is another open deck with relaxed outdoor seating and a feature centrepiece.
The vast aft main deck with folding hand rails and hydraulic folding bulwarks encompasses an approved heli deck with D value of 13, suitable for helicopters such as an AW109. Also included is re-fuelling tank, 3000 litres capacity recessed into the deck. The 8 ton aft deck crane with 15m reach, allows the launch and retrieval of the vast array of tenders and toys that can be accommodated on this deck. Forward of the helideck, is a protected helicopter storage area that may be utilised for a crossing. This space may also be reconfigured as a discotheque, with the aft deck transforming into a party deck, with optional shelter from a large shade supported by the crane. The large fore deck and 3 ton SOLAS crane also allows launch and retrieval of a 6m tender and smaller tender or rescue craft. This foredeck crane also services the storage space below rated for jet ski storage, or offering additional provisions storage for extended adventures.
WATER TOYS AVAILABLE:
• 3 x 300Hp GTX LTD Seadoo Waverunners
• 2 x Laser sailing dinghies
• Floating Island
• Kite start base
• 1 x Seabob
• 2 x Laser Diving
• 2 x Transparent Kayaks
• 4 x Stand up paddle boards
• 6 x Surfboards
• 2 x Wake surfboards
• 4 x Wakeboards
• Water Skis
• Mono Skis
• 2 x Electric Foil Boards
• 2 x SUP Foil Boards
• 8 x Full sets of Kite Surfing gear - 12 different kites
• 6 x Full Sets of SCUBA
• Full offshore Game Fishing Kit
• 4 x Mountain Bikes
• 1 x Underwater drone
• 1 x Circus Tent to cover whole main deck
• 2 x Outdoor Disco Lasers
Yacht Details Overview

| | |
| --- | --- |
| Length: | |
| Year (Refit): | |
| Guests: | |
| Cabins: | |
Qualifications: MCA Master 3000gt, OOW Unlimited, Dive Master Todd grew up on the wild south coast of Australia, among a family involved in commercial fishing industries such as lobster, prawn and abalone. After completing his studies in International business at university, he began his professional life at sea. First on dive and tourist boats along the Great Barrier Reef and eventually making the move to the Super Yachting industry 10 years ago. Since joining the yachting industry, he has worked with traditional Super Yachts such as the newly launched 85m Lurssen, M/Y Areti as well as expedition vessels. The National Geographic affiliated M/Y Plan B with which he completed three circumnavigations while cruising many exotic locations. An avid surfer, dive master and fisherman, he is happiest traveling to where the ocean conditions are best. Todd's pragmatic and team orientated approach ensures that guest expectations are always exceeded, and that a safe and bespoke experience is created for those aboard M/Y BOLD. He looks forward to sharing his love of the water this season with guests and crew alike.
Qualifications: MCA Chief Mate 3000gt, PADI Dive Instructor, Diploma Outdoor Recreation Nicholas Joins M/Y BOLD from Adelaide, South Australia. He has been working in the yachting industry for the past 10 years on a number of high-profile yachts and prides himself in providing guests with an enjoyable, memorable and safe experience on board. A lover of water sports from a young age, Nicholas was a competitive swimmer in his younger years, representing his country in 2000 to 2004, leading him into Olympic Target Group Teams. Carrying on with his love for water, becoming a PADI Scuba Instructor in 2006 and working on the Great Barrier Reef for four years before joining the yachting Industry in 2010. He is a lover of culinary experiences and fine wine, relaxing and exploring new destinations.
Qualifications: OOW 3000gt. Fraser was born and raised in Zimbabwe and was brought up on a tobacco farm though his family roots lay in the Caribbean. From a young age he was coached in sailing and developed a love for all things aquatic. Through his teenage years he was a competitive sailor and rower for his country and followed that passion into a short-lived career on Sailing yachts when he then transitioned to motor yachts. He has served on a number of yachts travelling extensively through the Caribbean, United states and Europe. In his personal travels he has traveled most of Southern Africa and some parts of central and South America. He has a passion for running and overall fitness and enjoys any opportunity to travel and experience new places and meet new people.
Matia is an Italian Chef who loves to cook and puts a lot of passion on his preparations. He is 33 years old, and has been working as a Chef for 16 years. He likes to travel and to learn new cuisines and ingredients. He feels at ease working with a team and gives and provide feedback for his personal improvement and the team. His goal is to make everyone happy, from the co-workers to the employers to the customers. He will make a point to keep everything tidy and clean, hygiene is very important to him. His major skills are traditional homemade bread and pasta, but he also likes to assemble complete dishes with meat or seafood, vegetables using fresh herbs and spices. He spent the last 3 year as personal Chef for Angola's Vice Presidents son. He is reliable, determined and ambitious, He wants to grow further on board super yachts.
Brad is from Sunny Brisbane, Australia. He began his culinary career in 2004 with an apprenticeship in his hometown. After this he took off for London and worked in fine Italian restaurants and top catering companies. He worked at prestigious venues such as the Ascot Racecourse, Lords Cricket, Peter Jones and Wedding functions. Hungry for international influence Brad branched out to Sweden and spent time in one of the top restaurants in Gothenburg, Soho. With a love for the ocean, keeping fit and water sports stepping onto a yacht seemed to be a sensible next step. Brad is excited with the prospect of traveling and utilizing his skills on board BOLD.
Angelique grew up in beautiful Cape Town, South Africa. Her passion for food led her to complete her French Culinary Diploma in 2010 at a private culinary school, The International Institute of Culinary Arts, located just outside Stellenbosch. She joined the Royal Caribbean cruise liner as a cruise ship photographer. That's where she fell in love with travel and the ocean. She began her yachting career in 2012 where she has been on vessels of varying sizes. She worked on vessels cruising Mediterranean, the Adriatic, Indian Ocean, Caribbean, the East and West Coat of the U.S. In her free time Angelique enjoys photography, cooking, outdoor activities, diving, fine wine and food. She joins M/Y BOLD with great excitement and looks forward to making your time on board unforgettable.
Ashleigh was born in the Isle of Man but was raised in Cyprus for 15 years until the age of 18. At that age, Ashleigh moved to London where she attended Pinewood/Shepperton Studios to study Prosthetics, SPFX, Make-up and hair where she gained a BTEC qualification. Ashleigh went into finance and worked in IT for 4 years before working in Yacht Management. After a year working in Yacht Management, Ashleigh decided to shift her career path after falling in love with yachting. She traveled to the Isle of Wight for training and went to France to begin her new career path and journey. Ashleigh has a vast knowledge of the yachting industry which is present in her work on board any vessel. Ashleigh's interests include drifting cars, snowboarding, photography, film editing, diving, water sports and travelling. She is most looking forward to making your time on board M/Y BOLD unforgettable and the best experience possible.
Nandi, 24, comes from South Africa in a small beautiful town called Nelsprut, surrounded by mountains and wildlife. Nandi started her yachting career at the end of 2017 in the Mediterranean Summer of which she has gained a wealth of knowledge in the industry. She has a Business degree and has previously worked at a digital company creating websites. Nandi has an uplifting personality and always goes above and beyond for all guests and crew. She will provide an incredible experience on M/Y BOLD.
Lili joins us from the small town of Mandurah, an hour south of Perth. With a love of the ocean from a young age Lili has been a lifeguard at her local beach and has a Western Australian Skipper's License. After school Lili worked at Subway where she quickly moved up the ranks to manager. Lili joined yachting as it is a great way to travel the world, be close to the water and meet new people. Lili enjoys surfing, fishing, cooking and photography in her free time. Lili is warm, friendly and a true people person. She looks forward to making your time on M/Y BOLD an unforgettable experience.
Millie joins us from the sunshine Coast in Queensland, Australia. Growing up along the beach, her childhood years were spent outdoors either being out on the water, playing sports, hiking or exploring hidden waterfalls. Millie previously worked at Boost Juice as a store manager and has gained some great customer service skills. Millie is new to the yachting industry and is excited to travel to some incredible places and make some unforgettable memories with the crew on board M/Y BOLD.
Alex, 21, is from sunny Queensland, Australia. Alex has a passion for travelling and exploring new places which was her initial reason for joining the yachting industry. As well as travelling, Alex also has a passion for film, film photography and travel blogging. With this, she also obtains a Bachelor Degree in Film Production. Alex looks forward to welcoming you on board M/Y BOLD and being a part of your unforgettable experience.
Dani is 25 years old from Toronto, Canada. Dani came across yachting while travelling in Italy with her girlfriends this past summer and fell in love with the idea of being able to travel the world while at sea. She has a love for the ocean and has developed a passion for diving while travelling all over South-East Asia. Dani is excited to work and explore the world with the crew on board M/Y BOLD.
Emmily is from Margaret River, a small country town on the South West Coast of Western Australia. Coming from a family of Captains and her love of travel and adventure, yachting seemed to be a perfect fit. In 2012 whilst backpacking in Europe Emmily discovered the industry. She returned home immediately, packed her bags and jetted off to start a new career in the yachting industry. Emmily has a Bachelor of Commerce, majoring in Sports Management and Commercial Law. In her spare time Emmily enjoys exploring, fishing, diving, yoga and cooking. Emmily looks forward to helping you to create unforgettable memories during you time aboard BOLD.
Luke grew up on the east coast of South Africa in Durban. He was particularly involved in water sports such as surfing and generally being in saltwater. He made his way into the yachting industry at the age of 20. Luke was presented the opportunity to charter amongst Bahamian waters frequently and then through the waters of the Mediterranean. His favorite activities with guest are wakeboarding, surfing, tubing and snorkeling. He looks forward to helping make your time on board BOLD one to remember.
Don grew up in South Africa. After a strong background in destination management and celebrity concierge in Cape Town, Don eagerly pursued his career in yachting in order to further his knowledge and participation on his forever growing love for the ultimate client experience, as well as to travel the world. Don's interest is wakeboarding, skiing, surfing, jet skiing, snorkeling, spearfishing and exploring. He looks forward to gracing you with his fun, outgoing and gregarious nature to make your experience on M/Y BOLD most enjoyable.
Josh is from Perth, Western Australia the home of SilverYachts. He began his apprenticeship with the company as a metal fabricator at the age of 17. He was always curious about yachts and hoped someday that he could get the opportunity to work on one. The opportunity arose to join BOLD and Josh jumped! In his free time, he enjoys staying close to the water and is involved in surf life-saving and water sports. With Josh's love of the water he will be happy to help make your stay on board BOLD a memorable one.
Brendan is from Perth, Western Australia the home of SilverYachts. Brendan started his apprenticeship with SilverYachts on BOLD at the age of 16. He has worked on the interior of BOLD over the last 5 years. Yachting has always intrigued him and when the opportunity came up to work on BOLD he packed his bags. In his free time Brendan enjoys sport, everything on the water and being with family and friends. Brendan is very excited to be a part of the team and looks forward to assisting you in making your stay on board BOLD a great one.
Ethan is 18 years old from Ottawa, Canada. He has just graduated high school in the summer of 2019 and had decided to join the yachting industry. Ethan's hobbies and interest are water sports, hockey, soccer and being with his friends and family. Ethan looks forward to being apart of your incredible experience on M/Y BOLD.
Qualifications; MCA Chief Engineer <3000GT <9000kW, STCW EOOW Unlimited, Diploma Marine Engineering, Cert 4 Diesel Engineering trade certificate. Steven grew up in a small rural town in New Zealand on a beef farm and next to the ocean. The outdoors and boating were a big part of his younger years. After leaving school he completed a trade as a Diesel fitter. After a few years travelling overseas, Steven moved to Australia where he worked in mining, oil and gas industry. He joined Yachting in 2013 as he thoroughly enjoys being at sea, travelling and working on the large range of equipment that is operated on board a superyacht. Steven has completed all his marine engineering studies and gained his commercial and yacht engineering licences. Steven's hobbies and interest are being an avid water sports enthusiast and spending time in the ocean. He enjoys kiteboarding, surfing, fishing, spearfishing, diving, hiking and training in Muay Thai. Steven has also gained his solo sky diving licence. He is keen to travel with M/Y BOLD and experience the different destinations that she is going to as well as running the engineering department safely, efficiently and to an excellent standard.
At the age of 14 Wes joined the local Yacht Club and took part in dinghy racing. During his studies at Bialystok Technical University, Wes decided to become a Maritime Engineer. He particularly enjoys visiting picturesque locations around the world. Wes's interests include cars, electric kick scooters, squash and camping. He has a passion for modifying large scale nitro methane or petrol-powered, radio controlled (RC) Models as well as motor sport and track racing cars. He is a keen driver on the track and finds interest in every vehicle.
Matt is from the central coastal town, an hour North of Sydney, Australia. At the age of 18, Matt joined the Navy where he studied Electronics. After seven years in the Navy he traveled the world where he found yachting and has never looked back since. Matt is an advanced scuba diver, an advanced free diver and an avid surfer.
Yacht Details
Yacht Details

| | |
| --- | --- |
| Builder: | |
| Crew: | |
| Cabins: | |
| Guests: | |
| Year Launched: | |
| Year Refit: | |
| Length: | |
| Beam: | |
| Draft: | |
| Hull: | |
| Engine: | |
| Stabilisers: | |
Amenities
BBQ
Bicycles multiple
Fishing gear - heavy
Gym
Helipad
Jacuzzi on deck
Sun cushions
Toys
Assorted water toys
Inflatable floating island
Jet skis multiple (standup)
Kayaks multiple
Kite board equipment
Mono ski
Paddleboards multiple
Sailing dinghy
Surf board
Wakeboard
Water skis - adult
Wave runners multiple (sitdown)
Electronics
Cinema
Indoor audio system
Outdoor audio system
TV outdoor
TV saloon