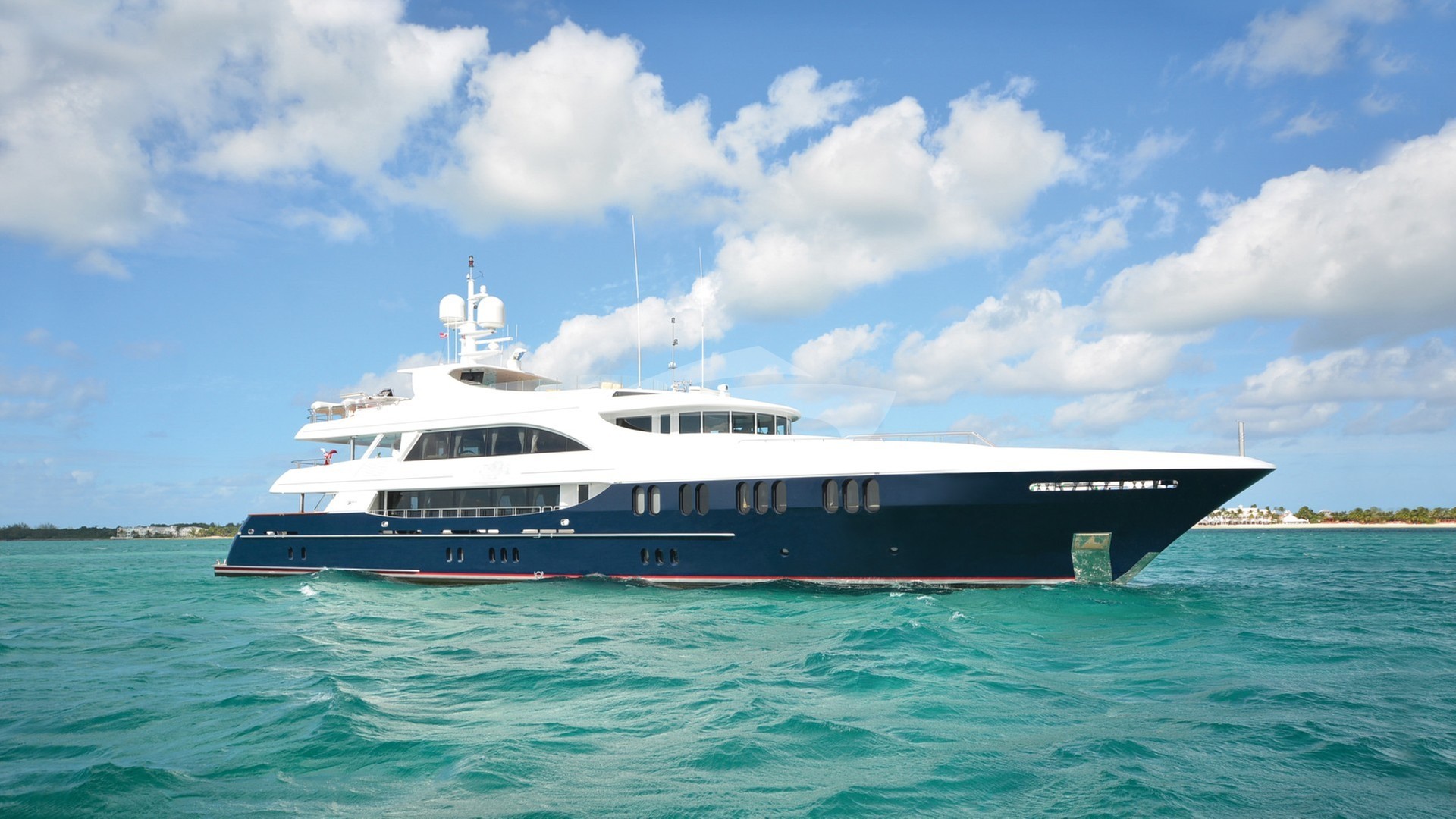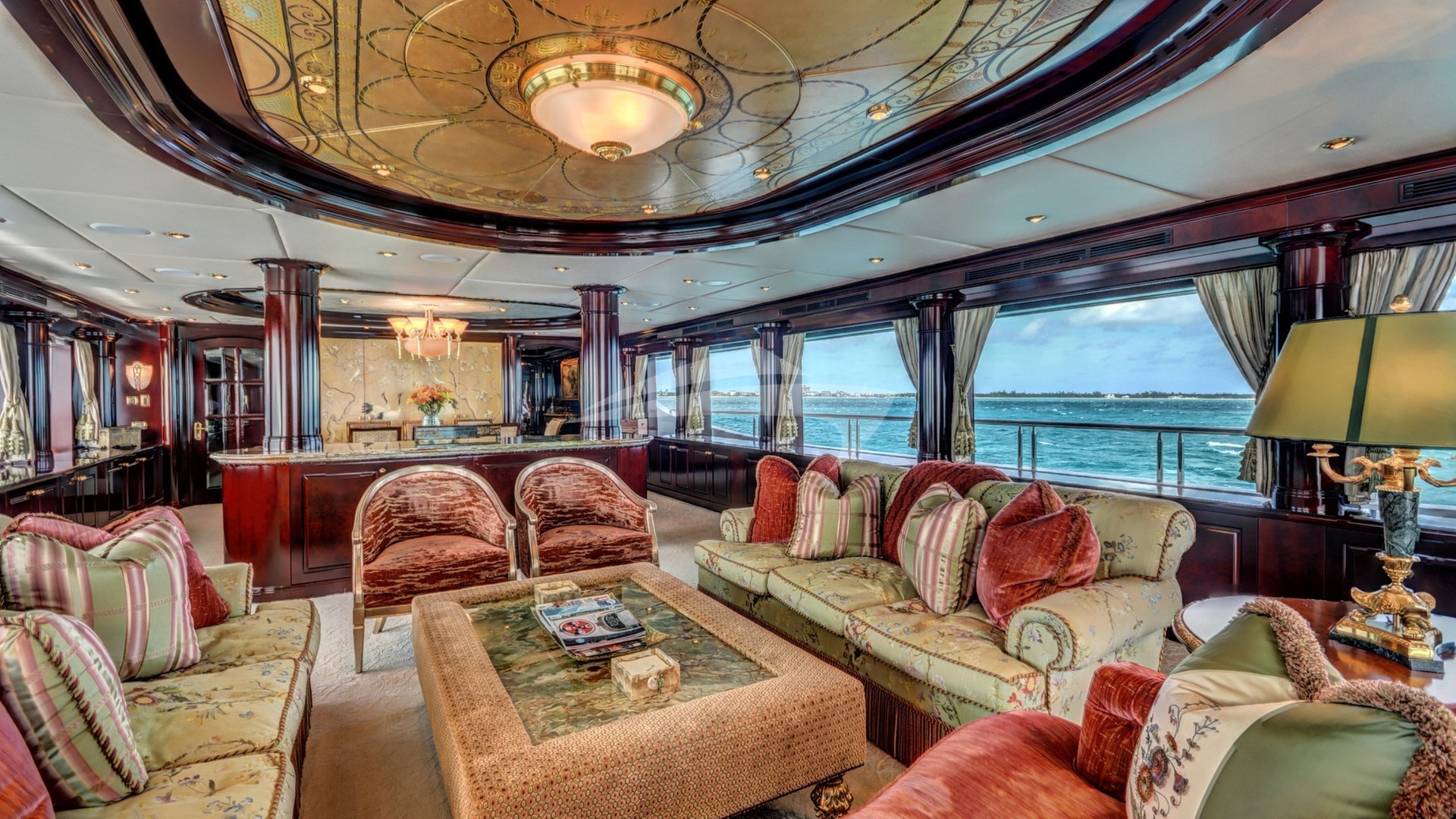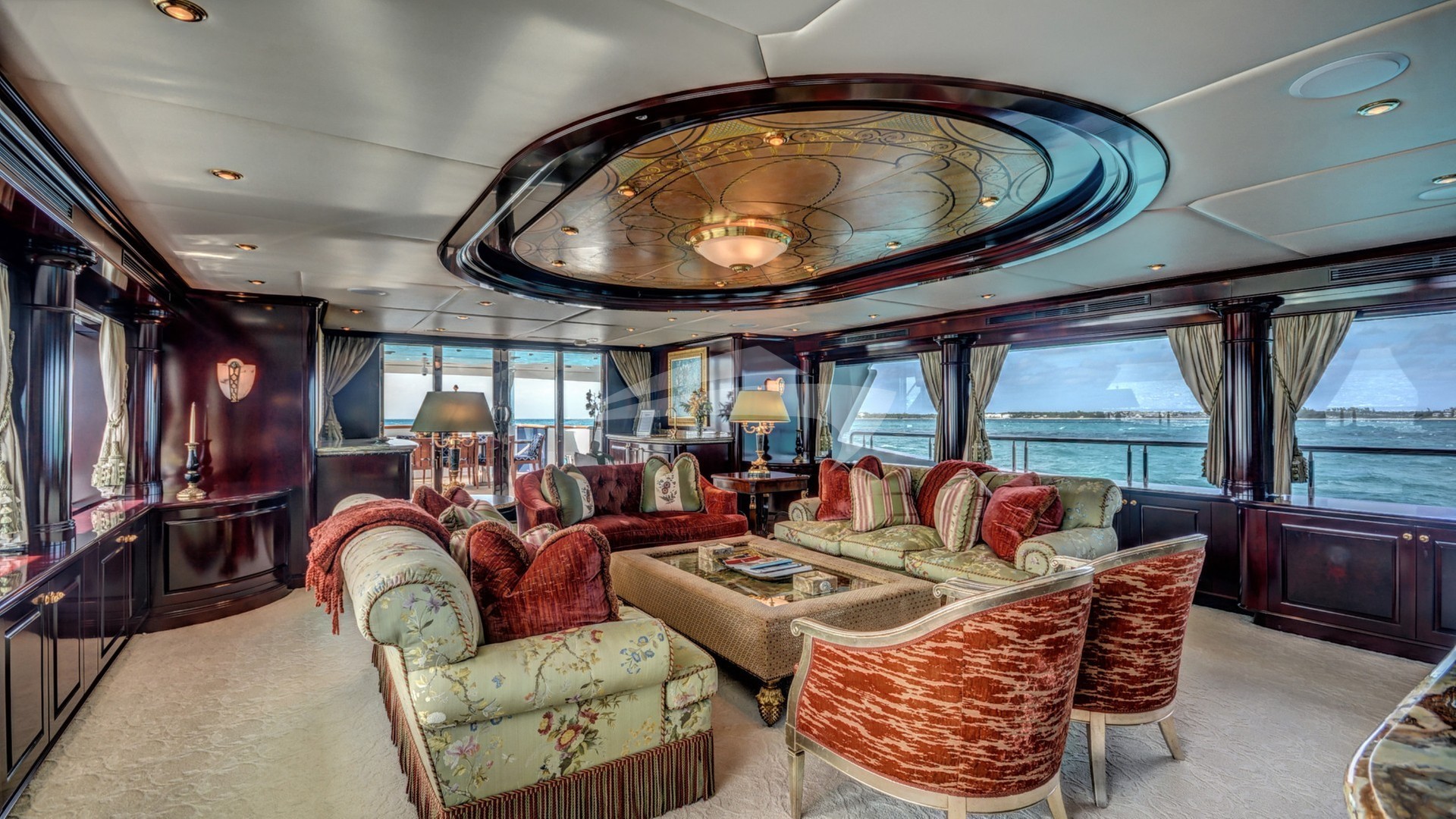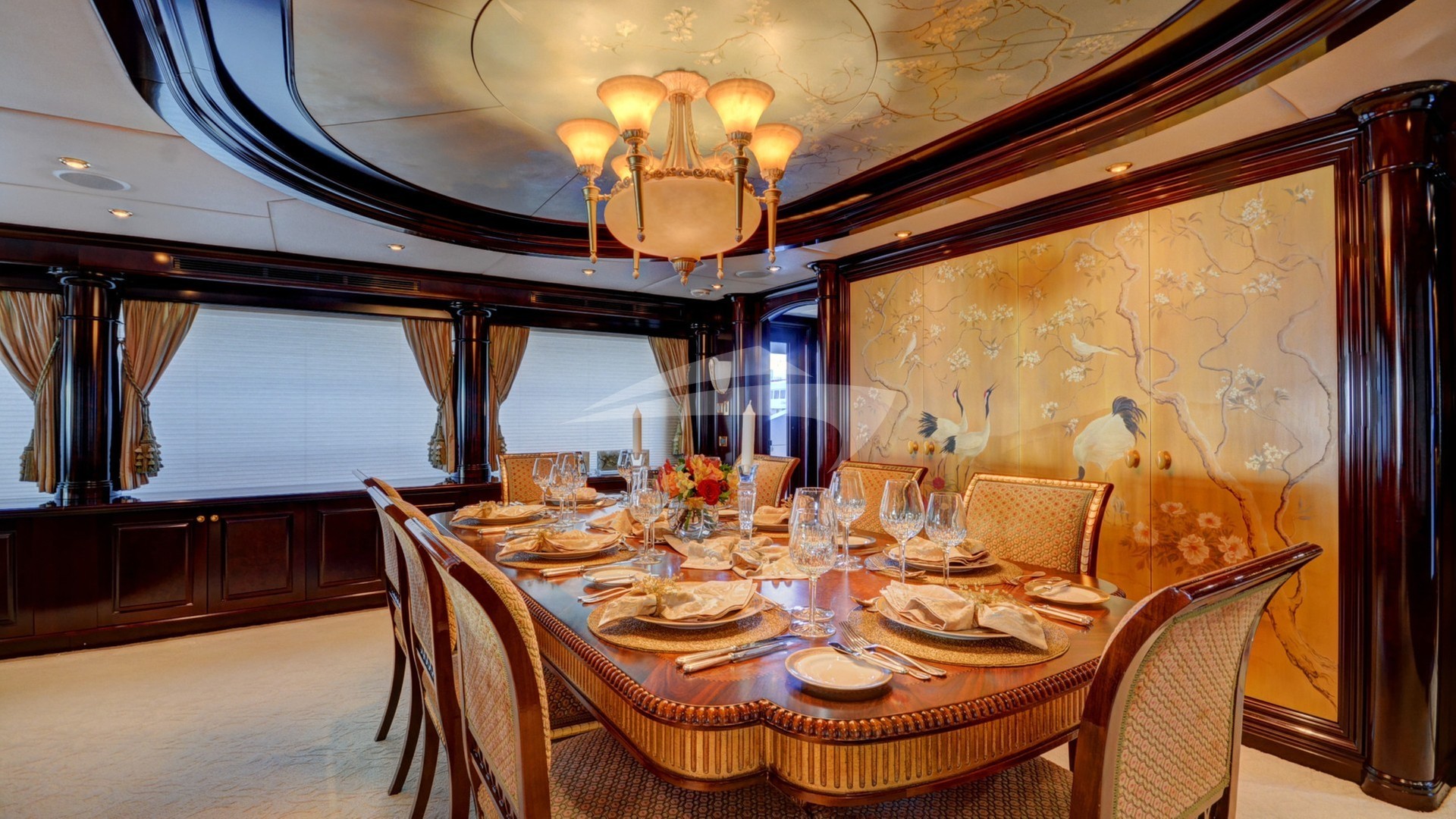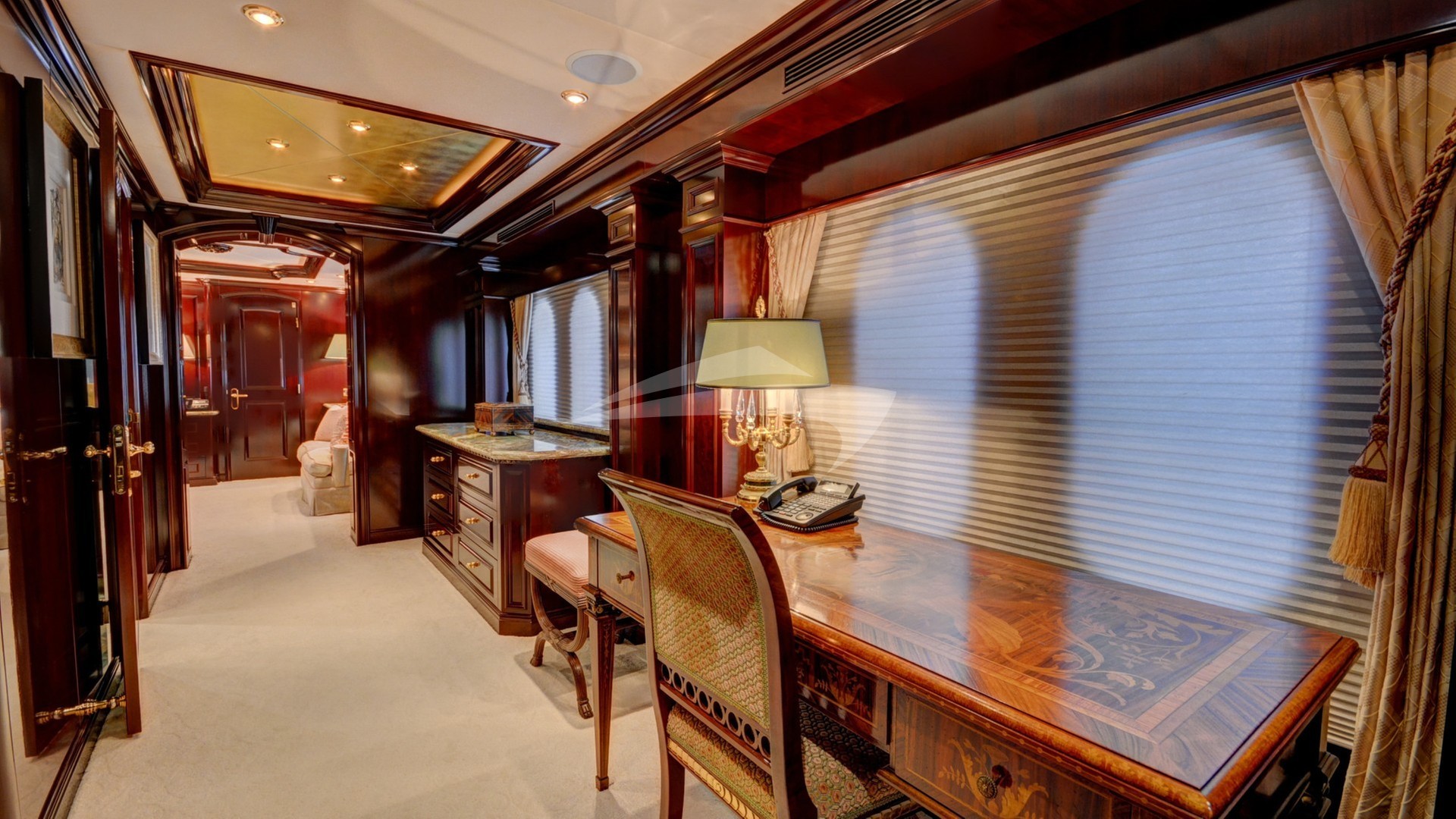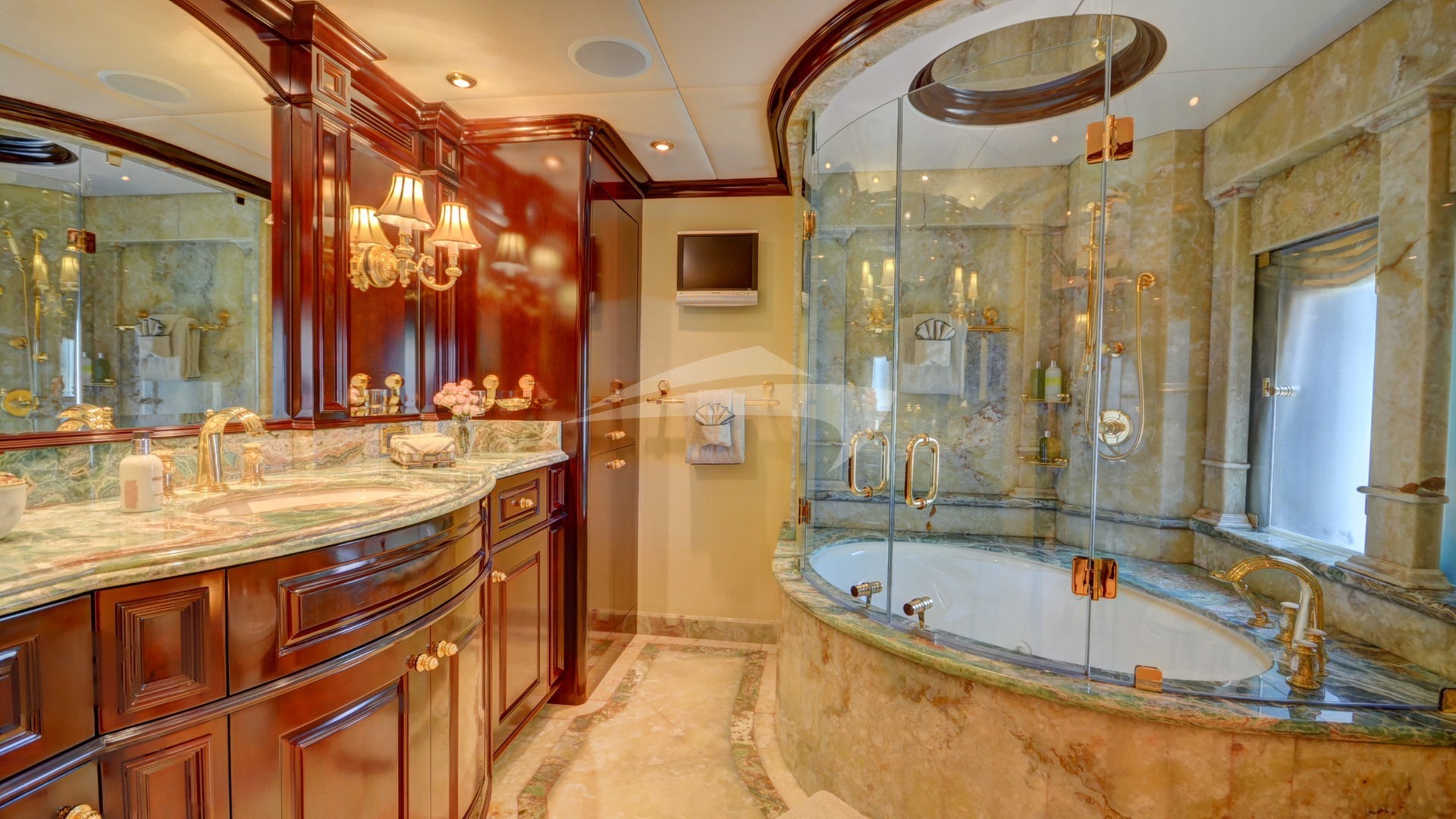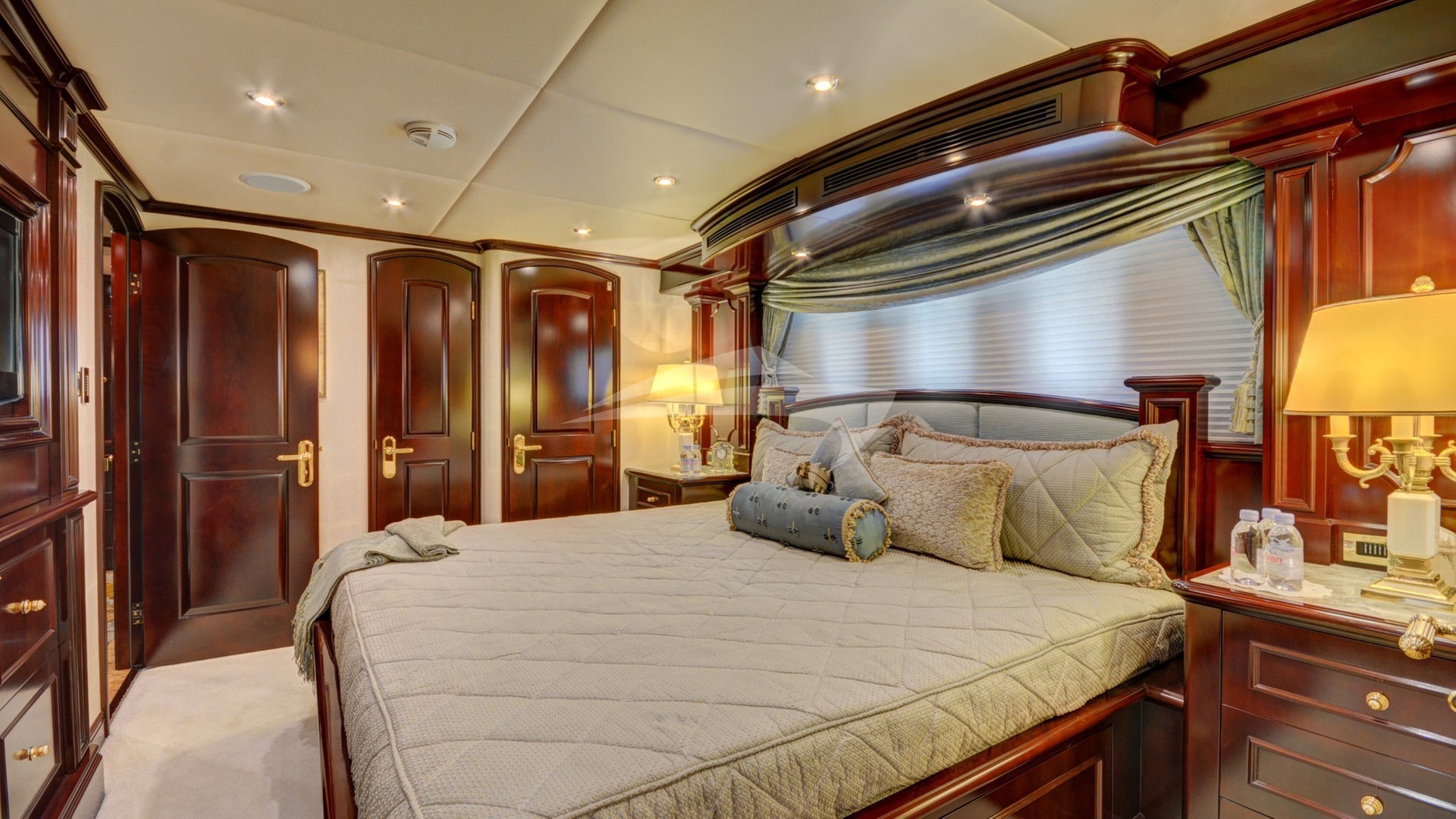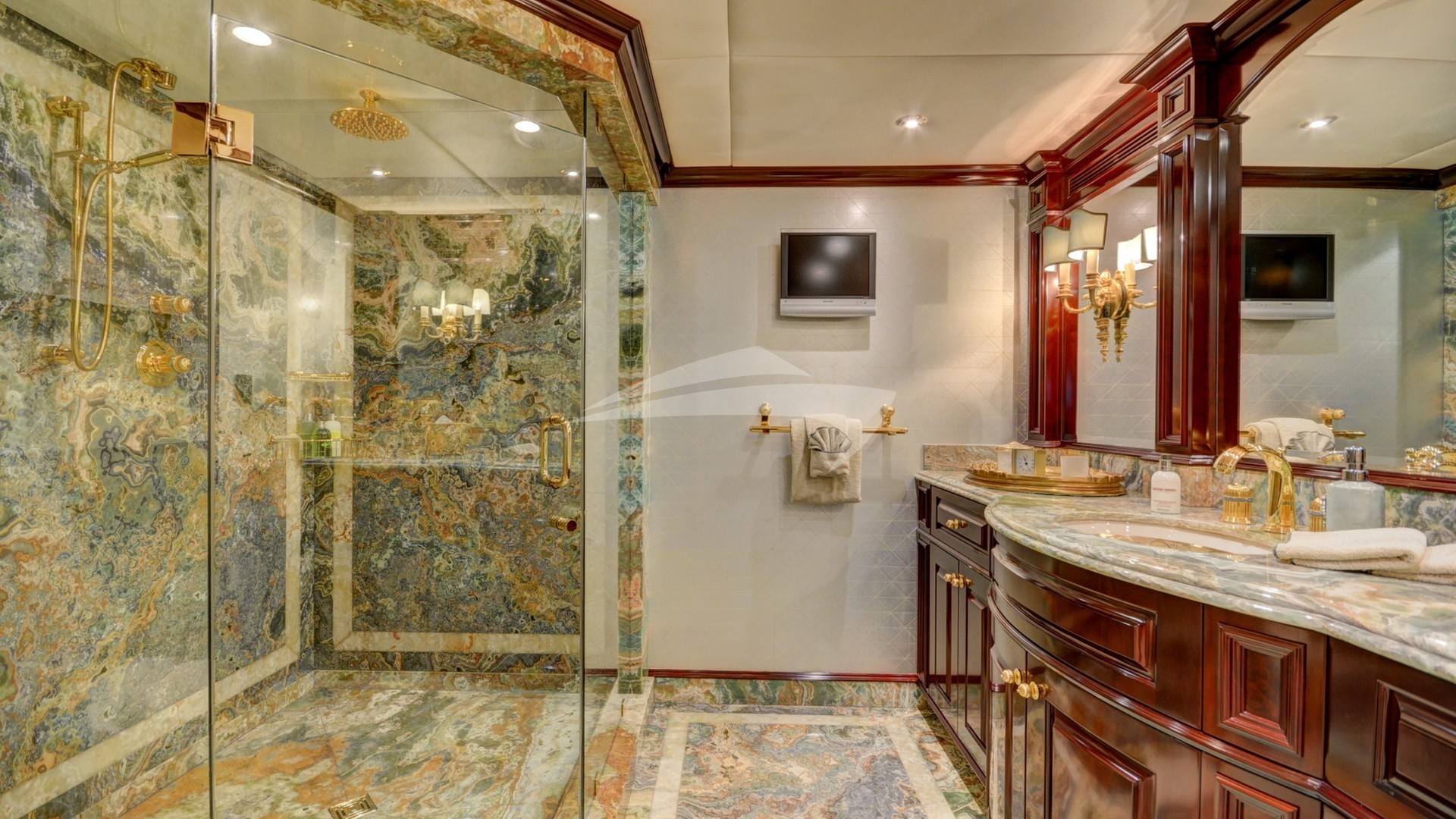 |
Year (Refit):
2006
(
2014
)
|
|
Charter Fee From:
€128,000
NEVER ENOUGH has completed multiple refits, the latest being in 2014 and has been maintained in top condition since new. First time offered for charter with experienced yacht charter Captain and crew aboard.
Yacht Details Overview

| | |
| --- | --- |
| Length: | |
| Year (Refit): | |
| Guests: | |
| Cabins: | |
Keith Caulfield, known as KC, grew up in St. Croix, one of the US Virgin Islands. As a child, he spent many weekends on his dad's fishing boat and later worked for a tour and dive charter company on his home island. Although KC has held a Captain's license for eighteen years, he began his career in yachting as a deckhand/steward and has held the positions of mate and engineer. He knows the importance of a well-rounded crew member and a strong charter team. For years KC has captained both owner trips and charters throughout the Bahamas and Caribbean offering his local knowledge of these cruising grounds. His charter successes can be attributed to his enthusiasm to explore as well as his extensive knowledge of the best charter destinations. KC is great with children and has two boys ages 13 and 10. He loves fishing, shelling, snorkeling, and anything to do with water sports.
Owen grew up in Athens, Georgia. Before entering yachting, he studied business at the University of North Georgia. Owen enjoys working on cars, video games and playing a good game of tennis. He joined yachting in the hopes of learning the ropes and working his way up and to travel the world. He is excited to work both on deck, and in the interior to help make charters unforgettable for guests.
Will grew up in Orlando, Florida where he spent much time on the water as a lifeguard at a early age. Will got into yachting in 2010 after studying marketing at University of Central Florida. Spending the majority of his career on the east coast of the United States and the Bahamas. He has become very fond of water sports and fishing and enjoys teaching as he was a wakeboarding instructor at a cable park in Orlando, Florida. He enjoys traveling to new and exotic places while learning the history and culture that makes them unique.
Guy was raised on a farm in South Africa where he learned the values of life and the importance of hard work. Any chance Guy and his family had, they would make trips to their cottage on the rugged, yet majestic Wild Coast. This is where Guy picked up some of his hobbies, which include kayaking, hunting and grilling. After graduating from University, he gave the corporate world a try. He was a successful marketing manager but, decided it wasn't the job for him. Guy joined the yachting industry in 2011 and has since proved to be a great asset to the industry. He is an all-around guy who loves what he does.
Samantha was born in and raised in a quaint little town called White River, South Africa. Sam has practiced ballet for 14 years and also learned piano, guitar and gymnastics. Prior to yachting, she assisted Vets in the field working with wild life, including lions, rhinos, elephants and many other animals. Sam has had many years of experience in hospitality and enjoyed working in her family's guest house during high school. She loves running, horseback riding and looks forward to attending Veterinarian School after yachting. Samantha is a wonderful asset to the team and will happily help make your stay on board one to remember.
Throughout Samantha's life, travel and adventure have been prevalent. She was born in Germany and grew up in North Carolina. Weekends and holidays were spent either hiking in the mountains or on the coast fishing, surfing and boating. After graduating high school in Charlotte, N.C., Samantha's love for the sea brought her to the University of North Carolina at Wilmington where she graduated with her Bachelors in Business. Some of her hobbies include hiking, photography, and scuba diving. Samantha's passion for people, travel and the desire to give the highest level of service will make your stay on Never Enough an unforgettable one.
Noah grew up in a small town in Southern Arizona where he got his first job in a kitchen as a dishwasher. At Northern Arizona University where he began studies in Literature, Noah began catering for large parties mainly serving Mexican and vegetarian fare. He decided to leave NAU and moved to Vermont to attend New England Culinary Institute. Noah graduated in 1998 and worked in numerous kitchens throughout the States. He has worked alongside James Beard, award winning chefs, as well as 4 Diamond Restaurants. He was the Executive Sous Chef of Il Pasticcio when USA Today nominated it as one of America's top Italian restaurants. In 2008, Noah's desire to travel brought him into the yachting industry where he has worked in the Mediterranean, Caribbean, New England, Alaska, through the Panama Canal and most recently Cuba. Noah's strong passion for food and ingredients is sure to give you a tasteful culinary experience on board.
Harry was born in Union, Maine which is near the coastal town of Camden. From the age of 6, his favorite hobby has been motorcycles and dirt bikes. He has spent the last 10 years passionately racing Enduro -Cross Country races. He left Maine to find a warmer climate after high school and ended up in Fort Lauderdale, Florida, where he by chance ended up working with hydraulics and carpentry on board yachts. Over the last 34 years Harry has become a qualified Marine Engineer through the US Coast Guard and has gathered priceless hands on experience.
Yacht Details
Yacht Details

| | |
| --- | --- |
| Builder: | |
| Crew: | |
| Cabins: | |
| Guests: | |
| Year Launched: | |
| Year Refit: | |
| Length: | |
| Beam: | |
| Draft: | |
| Hull: | |
| Engine: | 2x Caterpillar 2250hp 3512B |
| Stabilisers: | |
Amenities
Exercise equipment
Fishing gear - light
Gym
Jacuzzi on deck
Toys
Assorted water toys
Banana boat - towable
Kayak
Paddleboard
Trampoline
Tube - towable
Wave runner (sitdown)